The Right Auto Financing Options at Jarrett-Gordon Ford Davenport for the Right F-150, Escape, Explorer, Bronco Sport or Ranger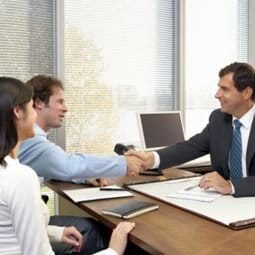 Exploring the features of your dream Ford model is the fun part, but finding an auto lease or car loan can quickly become a hassle. For this reason, Jarrett-Gordon Ford Davenport makes the financing process as easy as possible. We offer expert financing help so that drivers near Davenport can comfortably afford the F-150, Escape, Explorer, Bronco Sport or Ranger that suits them best. Our finance team works with drivers from Davenport, F-150, Escape, Explorer, Bronco Sport and Ranger to find you affordable leases and loans that take into account your unique needs.
Lease or Buy? We Help You Understand Both and Choose the One for You
Crunching numbers, manipulating budgets, and choosing finance options can be tricky. But, with the Jarrett-Gordon Ford Davenport finance team on your side, the way becomes clearer. We walk you through every step of the way and answer any questions you have. Unsure whether you're the long-term commitment kind of driver who needs a loan, or the driver who prefers to trade in your car for a new one every couple of years with a lease? We'll help you understand the nuances and benefits of both, to help you choose your best path.
Get the Ball Rolling on Financing Your Next Car in Davenport
When you're ready to drive your next car home, the experts at Jarrett-Gordon Ford Davenport are standing by to help demystify the process. We can answer any questions that you may have, or if you're ready to put us to work for you now, simply fill out our online credit app. That way, we can hit the ground running and you'll be one step closer to owning your next car.